Club Layouts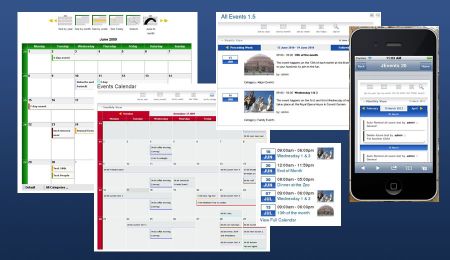 JEvents Club Silver members can download an install a number of new layouts/themes for their JEvents based websites.  These are available in a variety of colours.


Ruthin
Take a look at the Ruthin Layout in the demo. This uses a radically new layout arrangement where multiday events really span many days in the calendar.
The Ruthin layout is available in 4 colour schemes (and more can easily be added).
Extplus
Take a look at the Extplus Layout in the demo.  This combined the radically new layout arrangement of the Ruthin layout with the styling of the popular Ext layout.  The best of both worlds.
The Extplus layout is currently only available Gray (visible on the demo site) and Blue, Green, Red and Purple.
Iconic
Take a look at the Iconic Layout in the demo.  This layout (which is available in a variety of colour schemes) is based on the ExtPlus layout with a difference - the dates in most list views are represented by icons.  These 2 screenshots will illustrate this in action.
This is the weekly event list (in blue) - note that this layout uses the list layout editing tool of JEvents 1.5.5 to include a thumbnail image from the Standard Image addon.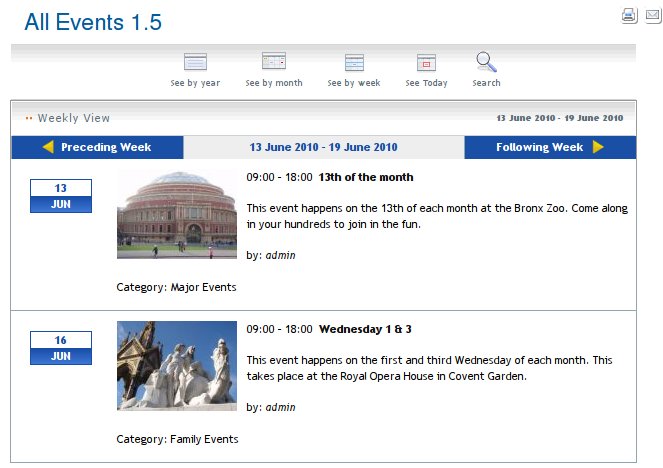 This is the latest events module for the same set of events.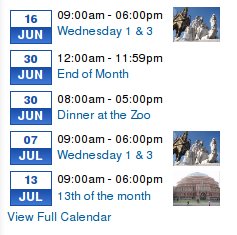 Silver and Gold members can download this new layout in the club download area.   If you are interested in recreating this layout on your website then this article will help get you started.
SmartPhone
This special layout (based on the iconic layout) uses the smarthphone detection of Joomla (and some commercial template developers) to automatically switch the layout to one more suited to the smaller display area of a smart phone.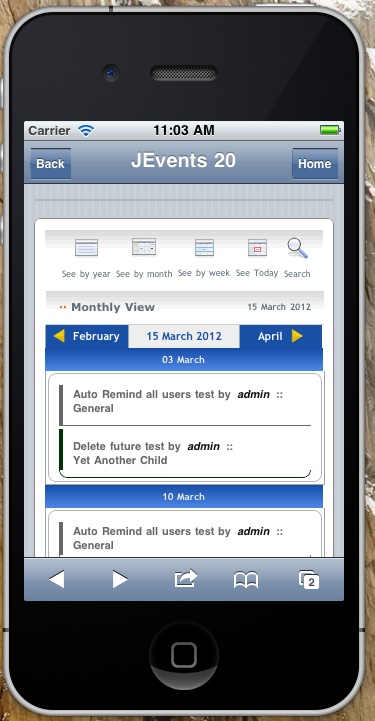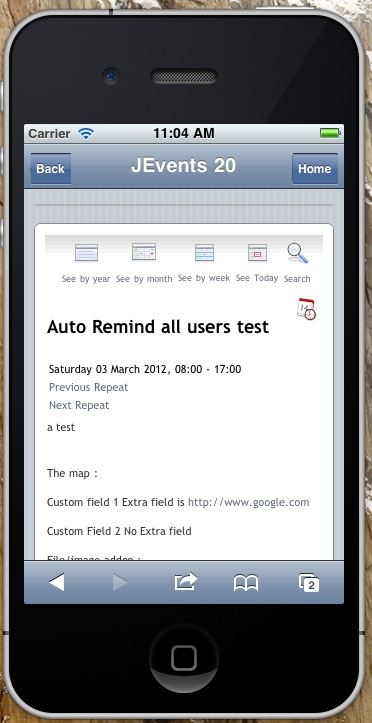 Location Map
This special layout uses the managed locations addon for JEvents to build a map of event locations and display them alongside or instead of the list of events, main monthly calendar or latest events module.